Homeowners Insurance Coverage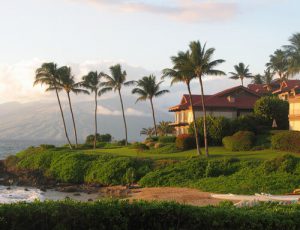 Homeowners insurance is a policy made up of coverages which protect your home and personal property in the event of damage from storms, theft/vandalism, electrical surges, and more. It may also help cover costs if you accidentally damage another person's property or if a visitor is injured at your home, and can even provide coverage for your property when you're in a foreign country.
The key to a great homeowners insurance policy is selecting the right coverages so that you're not over- or underinsured. At JHC, we work with each individual home owner to understand their unique needs and budgets to ensure that their policy provides optimal protection.
We offer a full suite of homeowners insurance coverages including:
Dwelling– Helps cover the structure of the home in which you live, as well as other structures that are attached to it, such as a garage or a deck, against certain risks.

Personal Property– May help pay to repair or replace your belongings if they are damaged or destroyed by a covered risk.

Contents Replacement– Covers the cost to fully replace your personal property if it is damaged or destroyed by a covered loss. For example, if your couch is destroyed in a covered loss, Replacement Cost on Contents Coverage will pay the full cost to replace it. It doesn't matter if you bought the couch two months ago or ten years ago.

Liability– Covers you against lawsuits for injury or property damage caused by you or your family members to other people. It also pays for damage caused by your pets.

Medical Payments– Helps the homeowner by potentially resolving small claims on a good faith basis. If someone is injured on your property, the medical payments portion of your policy will reimburse that individual's medical expenses up to the limit you purchased.
And more!
Being an independent insurance broker means that we work with many different insurers, all with different products and price points. We work with each client to determine the best homeowners insurance coverage for their household needs and budget.
Peace of mind for your family should start today.