A tailored approach to risk management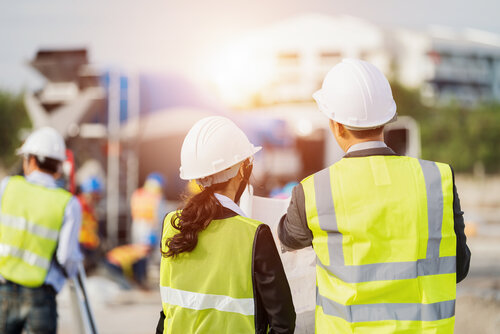 Our unique approach to insurance is designed to take maximum advantage of each client's size, provide essential protection and service, all while reducing costs and simplifying administration. As a major component of this approach, we're proud to offer custom risk management analysis to every customer we serve. In assisting our customers to mitigate operational risk, we can help improve their relationship with insurers and save money in the long run.
What does a risk analysis entail? 
When we perform a risk analysis for a client, we start by reviewing the company's current policies and loss information.
Next, we schedule a site visit so that we can witness and understand the client's operations firsthand.That visit may include interviews with key personnel to create a complete summary and evaluations of the client's risk exposures.
We approach every step of the analysis process with professionalism and discretion without disrupting operations.
Crafting a risk management program to meet business needs
In developing a risk management program, we consider a wide range of methods for mitigating loss exposures, including self-insurance, special excess coverage, underwriting of the account as a whole, or no insurance at all for certain risks.  
Our firm's experience with the insurance needs of many companies, both large and small, and knowledge of the worldwide insurance marketplace permits JHC to evaluate, for the client's benefit, the most economical and effective approaches to coverage and service. The end result is a complete blueprint for a tailored insurance and loss prevention program.
We're an extension of your team
John H. Connors takes an efficient and timely approach to the annual review process and service plan communication. But unlike many insurance brokers, policy renewal is not the only time you'll hear from us. We pride ourselves on being a trusted professional resource that you can contact with any question or concern, similar to the way you interact with your CPA or attorney.